Hi, I am a cooler made from straw
Hi, I am a cooler made from straw
I'm the most sustainable insulated packaging - honestly!
I consist of pure straw and an organic wrapping. Find out more by clicking on the yellow circles.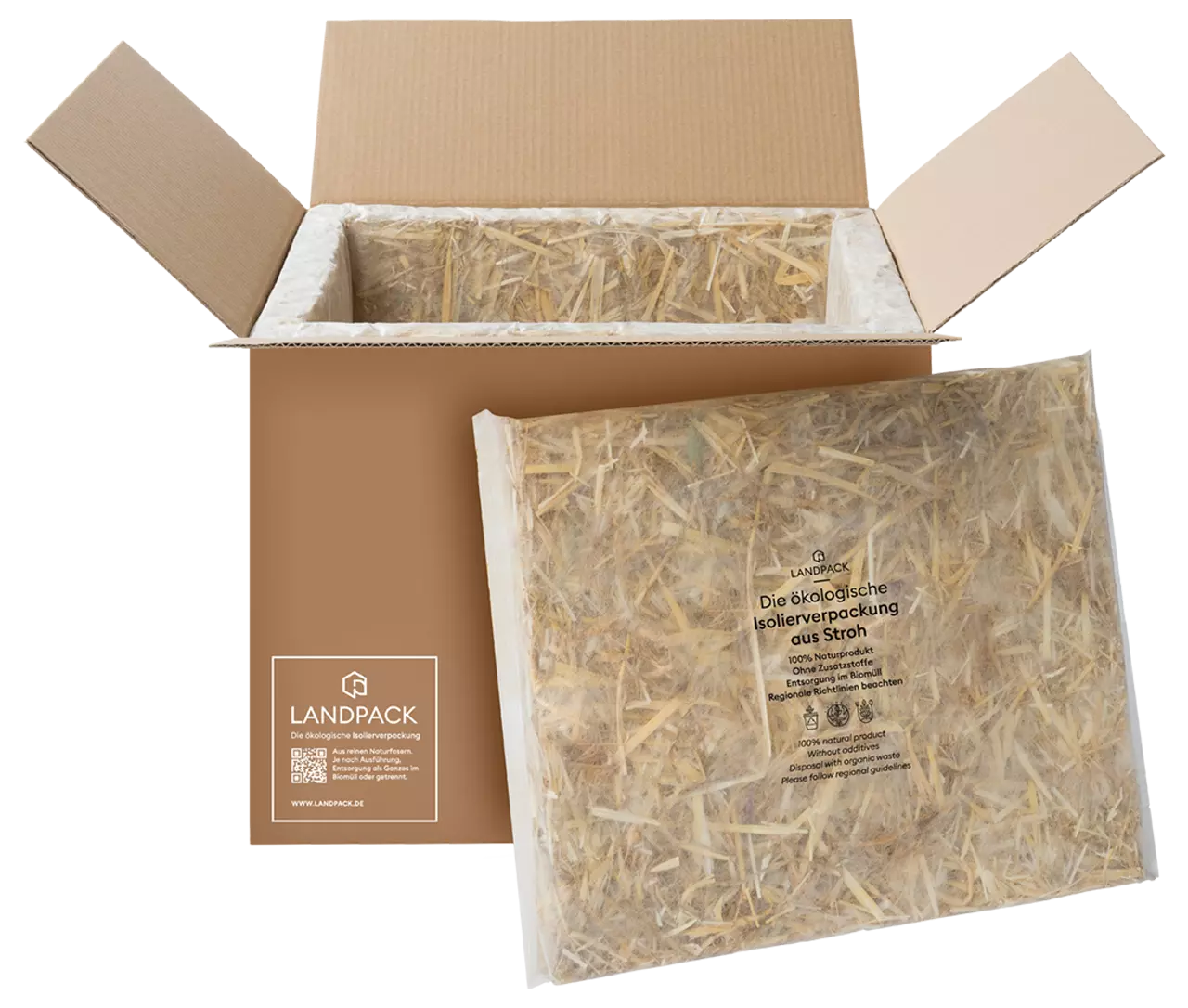 I contain probably the cleanest straw in the world
I am made of 100% renewable raw materials
My wrapping is completely bio-based
GOOD TO KNOW!
I reduce 95.4 % of CO2 emissions compared to polystyrene: My CO2 footprint from grain cultivation, harvest, production, to inbound and outbound logistics and disposal is equivalent to 17 seconds of showering.