Packaging from nature for nature
Close the natural cycle or reuse the packaging again and again
Click on the numbers to learn why 100 % bio-based packaging is the culmination of sustainable packaging.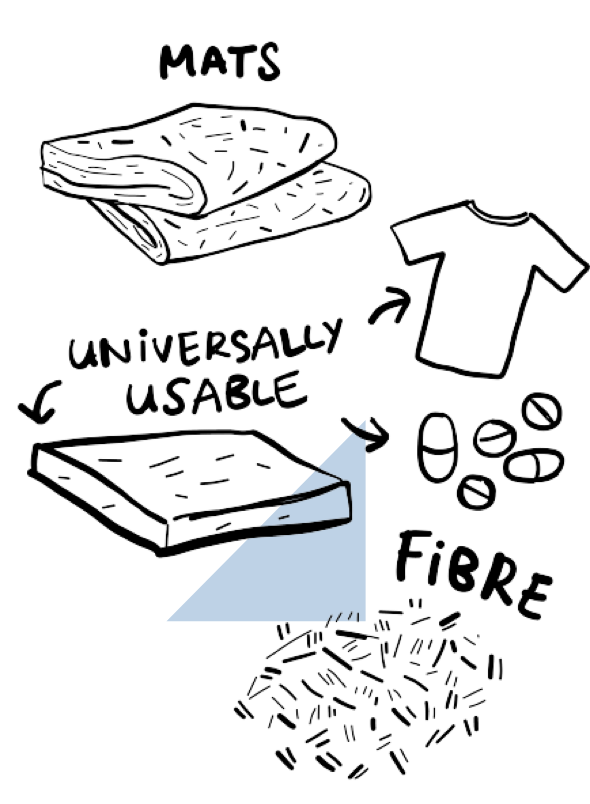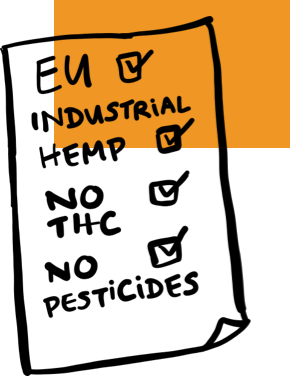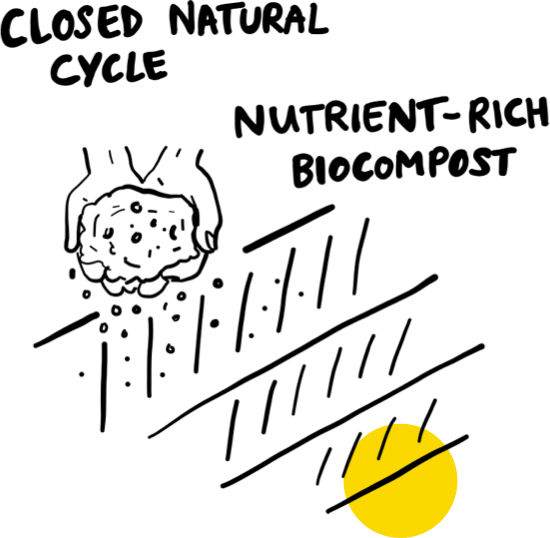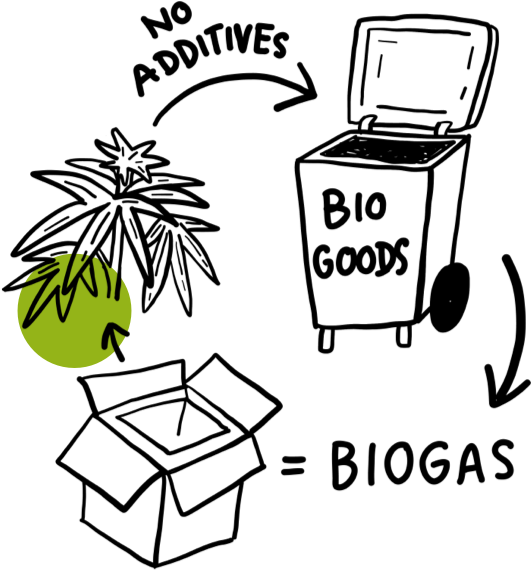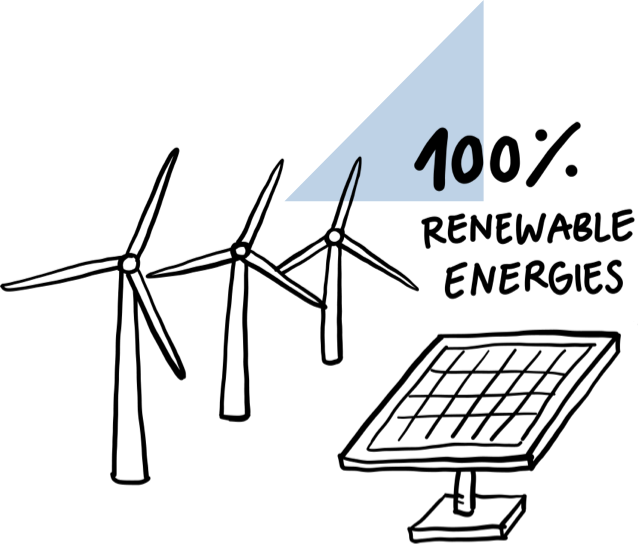 Sprinter plant: at 4 cm/day, hemp grows almost visibly, requires no pesticides, and improves soil fertility. In addition, each tonne of hemp absorbs 1.6 tonnes of CO₂. This corresponds to a 6,000 km drive with a diesel passenger car.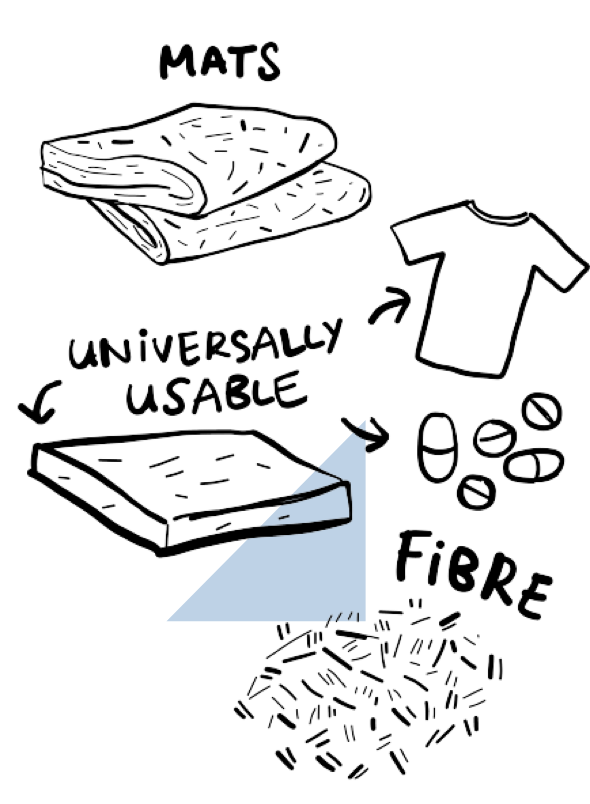 The entire hemp plant can be used: from clothing to food and medicine to insulating materials, such as Landpack insulating packaging.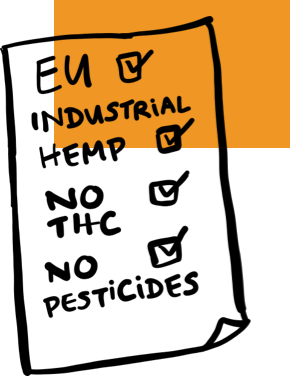 For our insulating packaging we use the fibres of European industrial hemp – controlled without THC. Unlike other manufacturers of natural packaging, we explicitly use NO additives.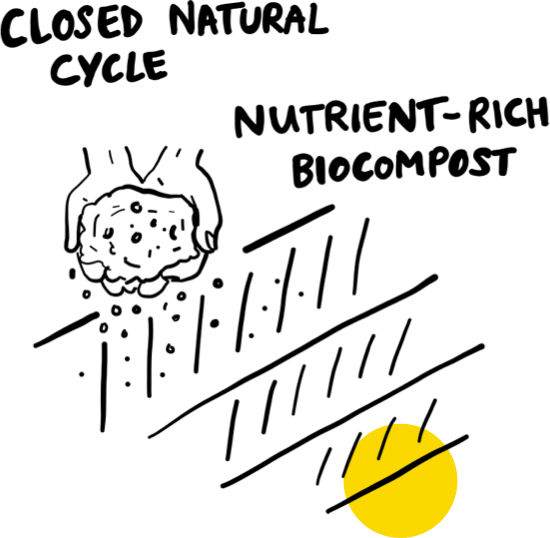 In the subsequent composting process, nutrientrich organic compost is produced, which is returned to the natural cycle. This is how real circular economy works - bio-based, honest, and sustainable!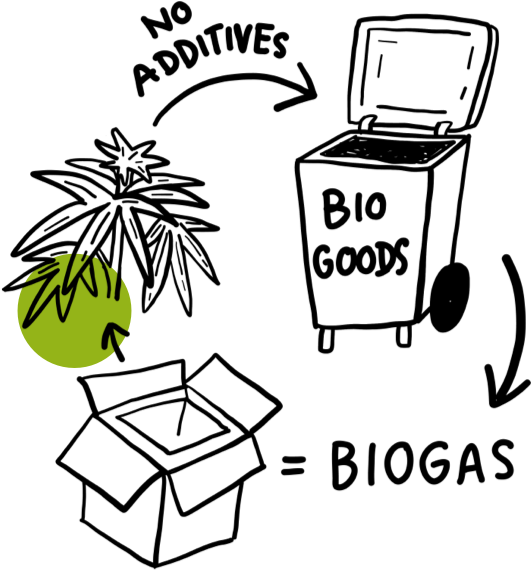 Our hemp mats contain no supporting fibres of plastic. Thus, our packaging is truly disposable in organic waste. Biogas is produced in fermentation plants for a safe, decentralised, and sustainable supply of electricity and heat.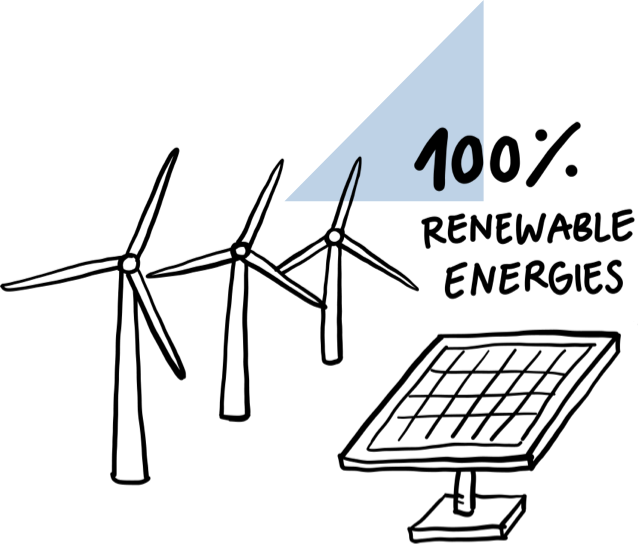 We produce near Munich with 100 % regional green electricity. Also, our office's energy needs are met exclusively using renewable sources.